VIP Boutique loves providing specialized, thoughtful service to our customers, and we believe that our store is the ideal setting for exploring all of your sexual interests. However, not everyone is ready to explore their sexuality in such an interactive way, and we get that! That's why we provide multiple online platforms for our customers to browse and buy… All in the comfort of your own home! We want to give our shoppers the widest range of options available. We could have made a small, more limited online store. Instead, we've partnered with a few of our trusted vendors to create these awesome online shopping experiences!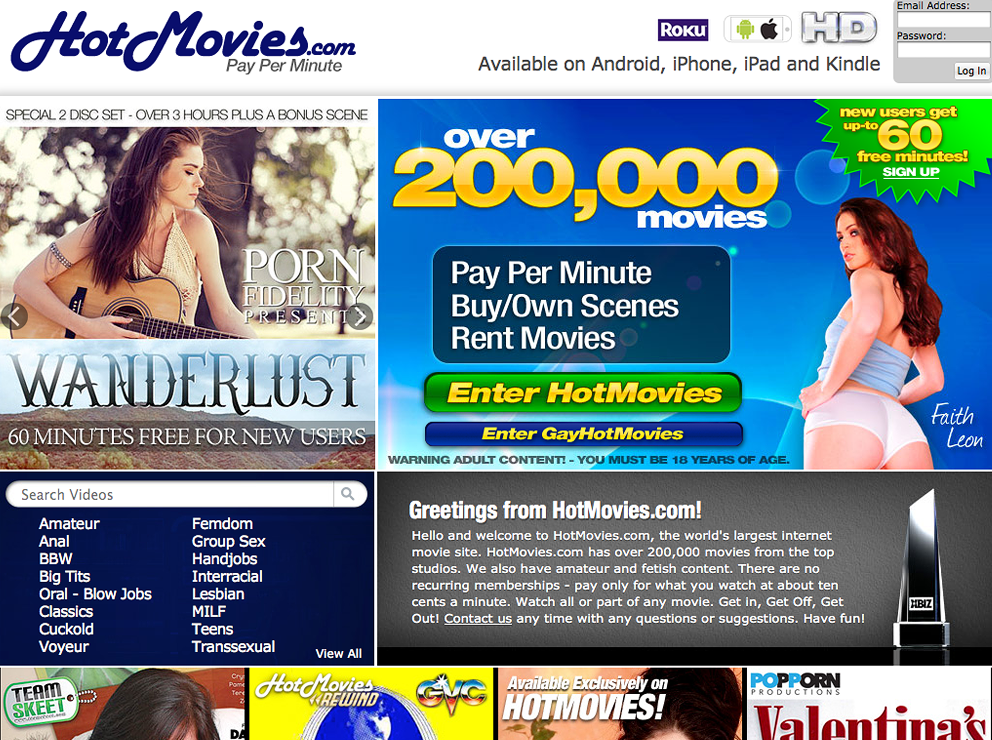 VIP San Rafael has partnered with HotMovies.com to bring you a huge selection of XXX videos on demand!
Access thousands of adult movies with just the click of a button! Check out newly released movies and popular classics, or browse through a huge collection of titles, genres, and movies studios. Either way, your sure to find the perfect adult video to match your specific tastes and fantasies!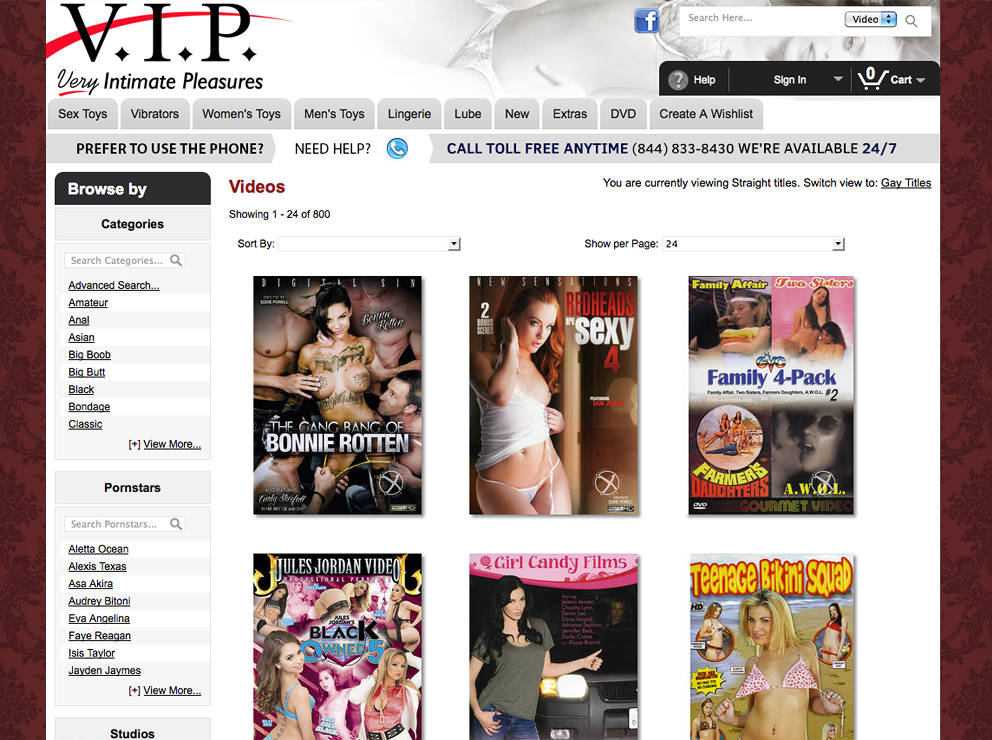 Got an insatiable appetite for all things sexy? Want to spice things up? We've got just the place for you!
Adult toys for women and men, lingerie, foreplay products, gag gifts, and more. Plus, lots of sexy XXX DVD's for sale! From raunchy to romantic, and everything that's in between- Store.EroticVipClub.com has everything you could ever want for a little erotic fun!
---
Please be advised that our online stores are run and maintained by trusted distributors. VIP has a good working relationships with, but is not directly related to these entities. Products will not come out of our store inventory, and will not be shipped by VIP. Because of this, online pricing and product selections may vary from those in our brick and mortar store. Please see our Frequently Asked Questions Page for more details on this system, the ordering process, and what to do if you are experiencing technical difficulties!