Elusive, Legendary, Bemusing… Whether it be a sex act, position, or body part, few topics are built up and mystified like the female g-spot. Where is it? Do all women have one?? Is it even a real thing??? The g-spot, medically known as the Grafenburg spot or the Urethral Sponge, is a near-magical erogenous zone that can make a woman scream, squirm, and with a little training, even squirt! So why do people find the g-spot so baffling? We'll separate fact from legend in this blog post, and talk about what the g-spot is, where to find it and how to stimulate it.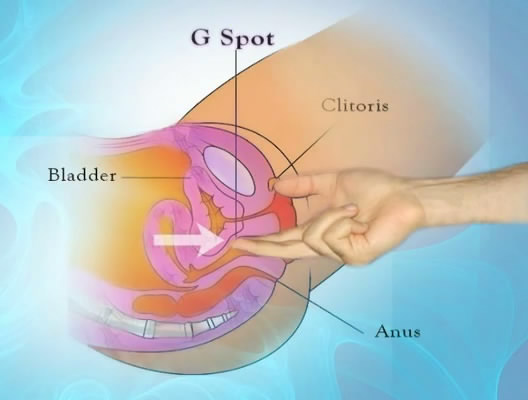 According to a recent survey conducted by Ann Summers, 55% of men have never found their partner's G spot – and 36% don't even know what it is! With this said, it's time for a little geography lesson. On most women, the g-spot is located about 1.5" to 2" inside the vagina, on the top (anterior) of the pelvic wall. It is a fleshy mound, roughly the size of a nickel, which feels spongier in texture than the rest of the vaginal tissue around it. The best way to find the g-spot is to insert two fingers into the vagina, facing up toward the belly button, and to create a curved, "come here" type motion with the fingers along the top of the vaginal wall. Once located, a person should be able to feel the difference in sensation fairly easily, because it is often likened to the pressure of having to pee!
The idea that the g-spot is a magic button which, when pushed, drives women wild, is something of a misnomer. Arousal and foreplay are key components of successful g-spot location and stimulation because they allow the g-spot to become engorged and sensitive. The fact that this is often overlooked may actually contribute to the fact that so many people can't find the g-spot, or even believe they don't have one!
Now that you know what the g-spot is and where to find it, let's talk about stimulation! The same "come here' motion that you used to locate the g-spot can be used to stimulate the g-spot, and even combined with oral sex or clitoral stimulation to really make things fun. Rhythmic strokes and circular motions will make the g-spot purr for sure- But for those on the hunt for the holy grail of female orgasms, a slew of toys and other products can also be employed! As a general rule, any toy with a distinct upward curve can be successfully used for varying degrees of g-spot stimulation. The g-spot also responds well to firm, dense pressure. With these parameters in mind,  let's outline a few toys that are candidates to provide g-spot stimulation: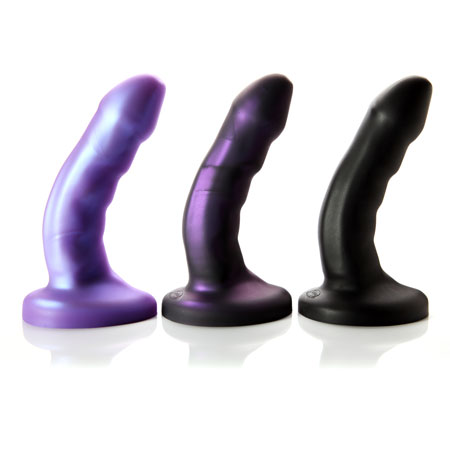 The Curve for Tantus is everything the name implies and more! The Curve measures in at approximately 6″ tall and 1″ in diameter- It's not too thick, not too think, and just the right length to achieve long, precise strokes across the g-spot. The unique pronounced curve and repeated shaft ridges target the g-spot to provide the specialized stimulation that all women crave! This non- vibrating toy is made from Tantus' own formula of velvety and firm medical grade silicone. This high density silicone strikes the perfect balance between comfortable give/squish, while still being firm enough to provide perfect pressure to the g-spot. The Tantus Curve is a fantastic g-spot dildo, and can be used solo, with a partner, or in a harness. It's also compatible for anal play because of the flared base!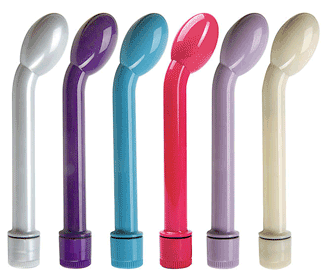 If you're in the market for one of your very  first toys, and arent sure you want to buy an 'investment' toy, The Celebrity Slimline G may be just right for you. The Slimline G gets down to the very essence of g-spot stimulation. A large bulbed head and a long thin neck make locating the g-spot a snap, while the body- friendly hard plastic provides consistence dense pressure for stimulation. As if that wasn't enough, the Slimline G uses two AA batteries and a turn dial to provide graduated and varied vibration intensity. It's great for use in a ton of positions, and is convienent for both partner sex & solo play- It also comes in a huge variety of colors!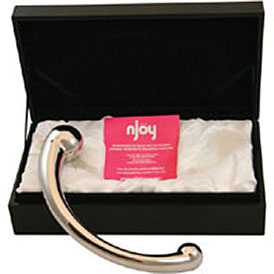 The Njoy Pure wand is over 1.5 pounds of pure g-spot bliss. This stainless steel curved dildo measures 7 3/4″ long and has two ends, one bulb measuring 1 1/2″ wide and the other bulb measuring 1″ wide. Both bulbs provide strong, firm pressure against the g-spot. The heavy weight (24oz!), perfect curvature, and ample reach of this toy means that it glides effortlessly in and out of the boy, doing nearly all the work to provide a firm controlled g-spot massage, and sustained intense pleasure! The Pure wand is great for partner sex because it takes the guess work out of finding and stimulating the g-spot, so you can focus on each other and not hunting for that elusive g-spot- slather on some silicone lubricant and the Njoy Pure wand will provide focused and precise g-spot stimulation for as long as you can take it!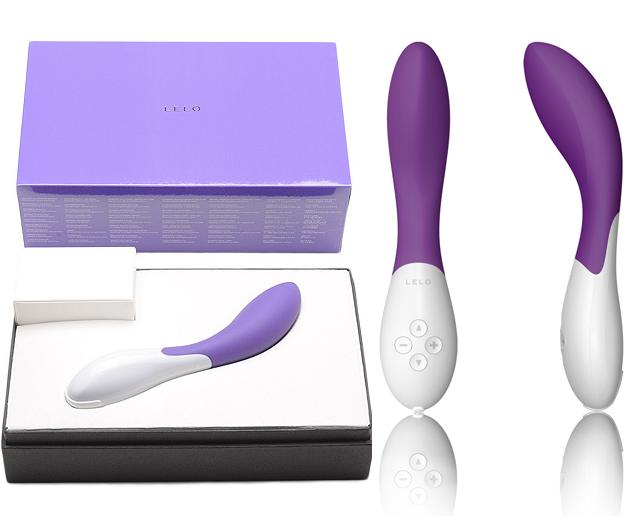 It may come as a surprise that of all the Lelo brand vibrators, we didn't pick the Gigi for this honor, but when it comes to powerful vibrations, and delivering unique and specified g-spot stimulation every time, the Lelo Mona 2 is the winner! This whisper quiet, body-friendly, rechargeable vibe is a must-have. Mona 2 has a distinct curved neck, which flares out into a bulbous shaft and perfectly contours the inside of the body- The maximized surface area is just right for broad, sweeping g-spot stimulation. Additionally, the larger motor allows for a more rumbly, isolating vibration than the Gigi and with 6 pattern modes and a myriad intensities, the Mona 2 does the trick without fail.
For more advice and G-spot guidance, and for additional toy recommendations, stop into VIP San Rafael tonight and talk to our friendly and knowledgeable staff! We'd love to help you learn about your body, and all the fun, sexy ways you can use it!