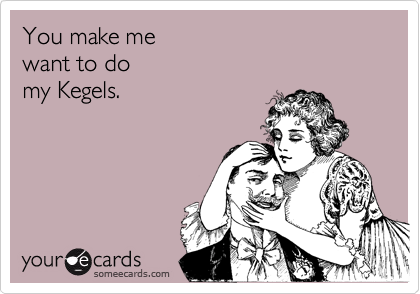 Some of the most frequently asked questions we get in the brick & mortar store revolve around enhancing vaginal firmness and elasticity, and what products are on the market to help improve female vaginal tissue for health, and for a better sex life. And it's no wonder; healthy PC muscles are one of the foundations of female sexual health and satisfaction! Obtaining firmness and control of the pelvic floor (aka PC or 'kegel' muscles) has numerous benefits- it can make the vagina feel tighter to both partners during penetrative sex, and can even lead to stronger and more frequent orgasms! That's why today's blog will focus on the benefits of PC muscle exercises, and products you can use to whip your kegels into tip-top shape!
I talking with customers about vaginal tightness, I often get a sense that women are looking for a quick fix. Although there are tightening creams on the market, these are temporary fixes, and can end up causing irritation and inflammation to the vaginal tissue! There's just no substitute to good old-fashioned pelvic fitness- They're life pussy push-ups! Exercising the PC muscles helps to tone, tighten, and strengthen the pelvic floor muscles, which not only control the vagina, but also the bladder, urethra, and rectum. Because the pelvic floor contributes to the control of all of these areas, doing your kegel exercises will not only enhance sex overall by providing more control and sensation to the vagina- your kegel excercises can also be a truly effective treatment for urinary incontinence and pelvic relaxation in older women, and can even help prevent infections by providing increased blood flow to the vaginal tissue!
"Alright, alright! You've convinced me…" I hear you saying, "…but where do I start?". Well, there are a number of ways that one can start to tone their kegel muscles- The best description of the 'old-fashioned' way I've read is from HolisticWisdom.com: "The muscles to be exercised …can be felt by purposely stopping the flow of urine in midstream and starting again. The muscles that squeeze the urethra and anus are the ones involved. Remembering what it felt like to control these muscles during urination, a woman tries to contract them when not urinating. A woman tightens these muscles for 3 seconds and then relaxes for 3 seconds, The exercises should be repeated 10 to 15 times per session. A woman should do these at least three sessions per day for it to be effective."
This strategy is great for beginners, and an excellent process for getting to know your body. However, because this process doesn't provide resistance, there will eventually be a point at which you can't become any tighter or firmer by using this process. Thankfully, the sex toy industry has your back! There are tons of toys and exercise products that can augment your work out regimen- so lets outline a few here!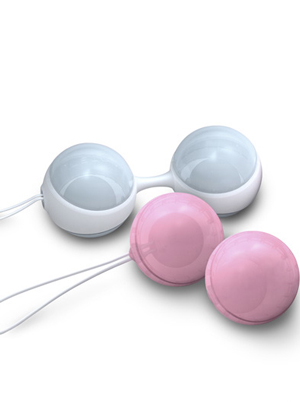 Lelo Luna Bead Minis
Hands down, our Staff Favorite are the Luna Ball Minis, from Lelo. Significantly smaller than the original Luna Ball, The Luna Ball Minis are a recommendable size for nearly every customer including those who have AND those who haven't had children, those with a tilted uterus or shallow cervix, even women who've had a hysterectomy. Each set of Luna Beads comes with two heavy and two light weight balls, plus a silicone adapter, so that two individual balls can be joined together: This means that you can start off with a single lightweight ball, and over time, work all the way up to two heavy balls as your muscles become tighter- it's a full fitness system! Inside of each of the four  balls is a smaller ball, which oscillates inside. This oscillating motion inside the vagina makes your PC muscles contract on the spot and firmly clench around the toy, so you work your pelvic floor without even having to think about it! The icing on the cake? The materiality of these kegel balls means they sit firmly inside the body, so you can wear them to the grocery store, the office, and anywhere else you want a little extra fun & fitness!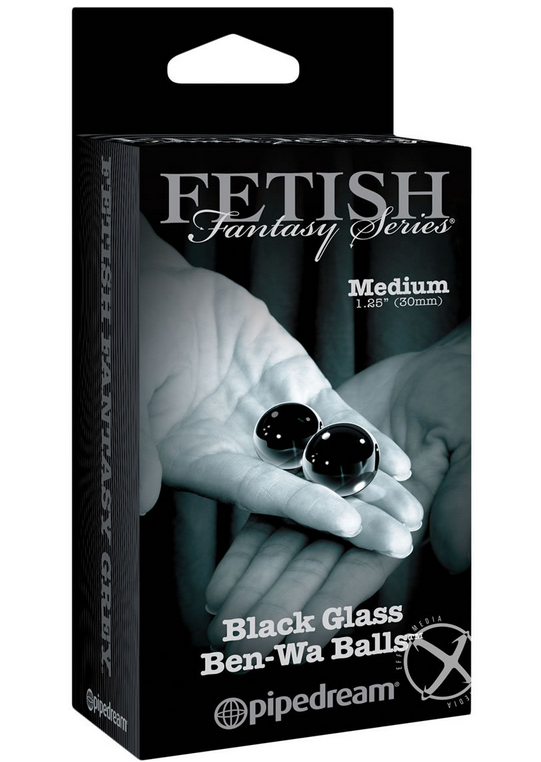 Fetish Fantasy Elite Glass Ben Wa Balls
Many companies make small glass balls or eggs, called Geisha or Ben Wa Balls, which are often marketed primarily to provide additional stimulation during penetrative sex. That said, they're a great option for pelvic exercise too! The ones most well-liked by our staff are from Fetish Fantasy, and come in three different sizes of body friendly pyrex glass. The smooth surface of these balls makes them comfortable for insertion and wear, but the slippery surface makes them more of a challenge to hold inside. They are safe for wear all day long because they are fully non-porous, but we recommend them for use around the house, for a few minutes a day (we've heard horror stories about ben wa balls falling out of panties in the produce aisle!!!). Hold them in each day while you get ready in the morning, and you'll be tight and toned in no time!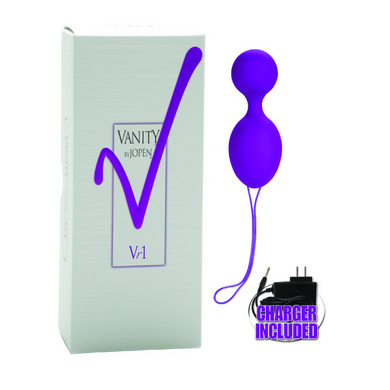 Vanity Vr1 Vibrating Kegel Balls by Jopen
The Vr1 is one of the most versatile vaginal exercisers we carry. It helps to strengthen the PC muscles in the same way as other kegel balls, but also features a touch-activated motor underneath a thin layer of supple silicone. This allows the toy to respond to your vaginal contractions with fun and stimulating vibrations! You can also lock the toy and use it simply as a weight, or even use it in vibration mode as a clitoral stimulator. These body- friendly PC muscle exercisers can be worn for extended periods of time, because they are made from food- grade silicone- Then when you're ready to take them out, the attached loop makes for easy removal! The Vr.1 balls also come with a one year manufacturers warranty!