These Staff Picks are a collection of product recommendations, hand selected for you, by the VIP staff!
Since the early days of VIP, our staff has tirelessly tested hundreds of erotic toys, bondage accessories, smoke shop products, apparel, e-cigs, and more! Read on to learn what products those in the know just can't live without!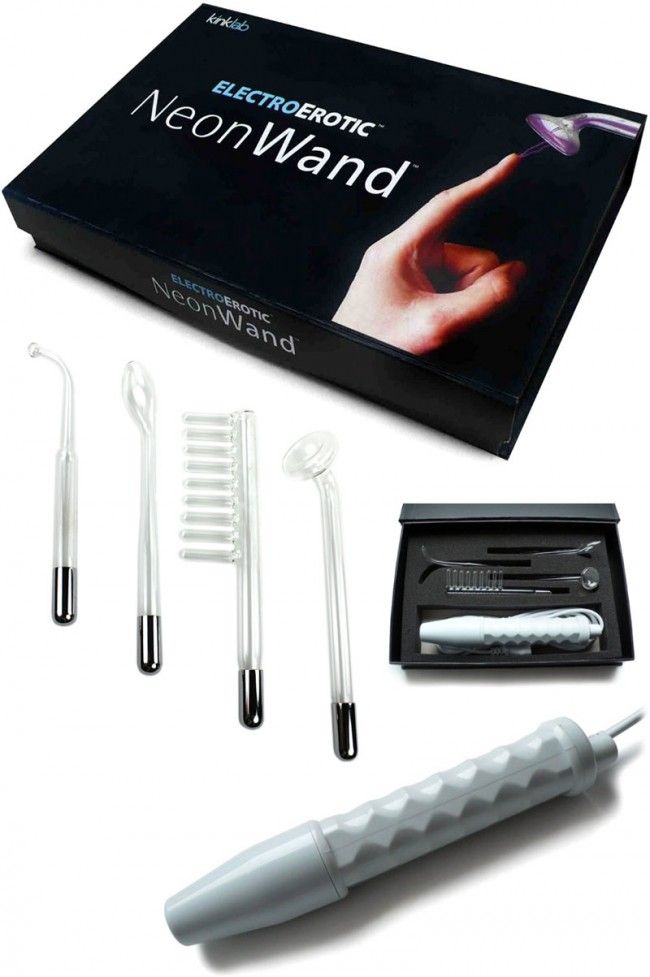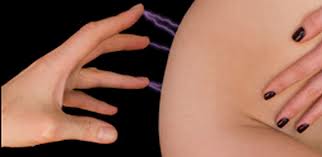 Kinklab Neon Wand & Power Tripper- Review by Honey & Fire
"The first time I came into VIP, I met the Neon Wand and decided it was time to add some positive charge to my bedroom life. The Neon wand is one of KinkLab's best-selling creations and it works by sending an electrical discharge to the skin. The electricity doesn't penetrate further than the epidermis, making the Neon Wand 100% body-safe. Not only is this electro-wand great for erotic fun, but it's also great to entertain your not-so-kinky guests.
When you open the box, you will find one classy white wand, four differently shaped glass attachments, and the oh-so-helpful instruction manual. After putting your favorite attachment on, plug in the wand to the nearest outlet and it's time to be shockingly delighted! To turn on, you just crank the dial to your preferred electric strength. Turn off the lights and you'll be able to see the vibrant purple or red flow of electricity from the wand to you or playmate(s).
If you want to take your electro-journey even farther, you can grab the Power Tripper! The Power Tripper is an attachment made for the Neon Wand that sends an electric current through the wearer's body, allowing the wearer to become the wand! It is a cord that has a plug-in for the wand and a metal square that attaches to you. I find this attachment to be great for sensual massages because it gives your hands a magical, tingly feeling that is pleasurable for both you and your partner(s). The Neon Wand can be a little intimidating, but VIP is here to help! We can walk you through the ins and outs of The Neon Wand and The Power Tripper so you can make an informed purchase. I guarantee that these products will shock you in all the right ways!"
"I love this strap-on. Love it. The harness is machine washable and really comfy. I could wear this thing all day. It's also adjustable for people of lots of sizes, from real big, to itty bitty. Plus, there's a vibrator pouch, where you can place a vibrating bullet, so that the harness wearer receives additional stimulation! The kit comes with two dildos, which are the same 100% platinum silicone in all of Tantus' toys. They're also exactly what you want if you're trying anal sex for the first time: Really smooth and really small. This kit really is a steal."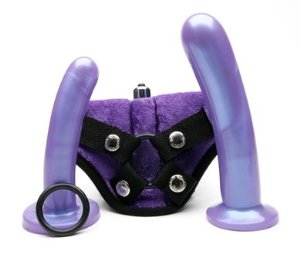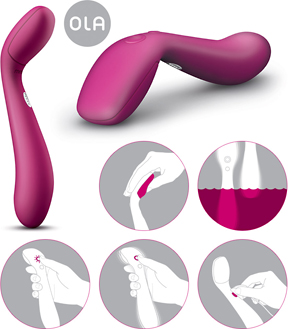 MinnaLife Ola- Review by Glamazon
"The Minna Ola is the most innovative and multifaceted toy I've seen in a long time. Every surface of this vibrating, silicone toy is usable for stimulation. It can be used for clitoral stimulation, vaginal and anal penetration, as a g-spot toy, as an amazing couple's toy, and even with a harness if you use the right o-rings! The main feature of this toy is that unlike other vibes, the vibrations on the Ola are controlled by the user via a touch sensitive pad on the end of the vibrator: It responds to your touch and vibrates accordingly! Once you find a vibrating pattern you like, Ola can record and loop it for as long as you please! The cherry on top? Ola is waterproof, body-friendly, and comes fully charged out of the packaging! If you ask me, this luxury toy is a must-have bedroom buddy!"
"The Rude boy is awesome, and anything but rude!! The Rude Boy is intended to stimulate the prostate and perineum, and its pretty bad ass, I must say! It is made from medical grade silicone, so it is both velvety smooth and body-friendly. The curved shaft makes it easy to insert and surprisingly comfortable. Rude Boy also comes with a vibrating bullet which takes this toy to a whole other level. I found the best position to use this toy was seated, in a comfortable chair. That way, I didn't have to worry about the toy popping out. If you're new to anal play, I would suggest trying a smaller toy first, so as not to hurt yourself- And use plenty of water based lube. Overall, I would highly recommend this toy if you are looking for more advanced prostate toys at VIP!"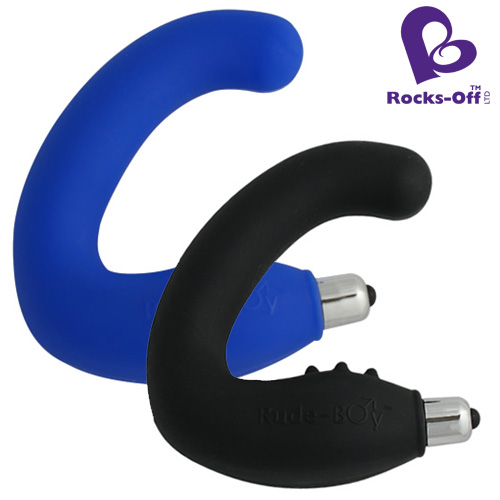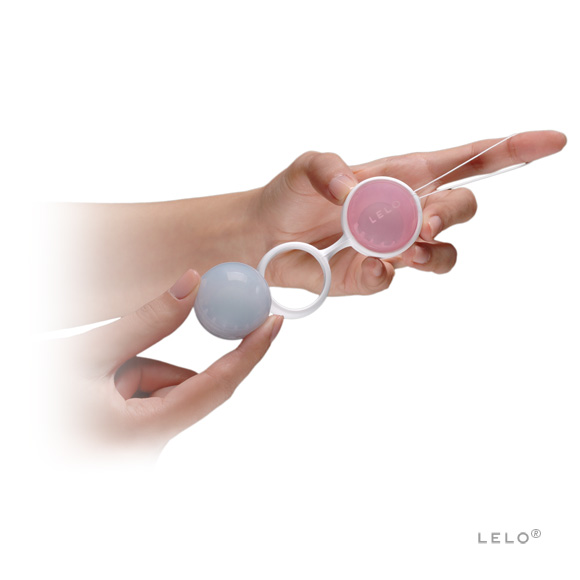 Lelo Luna Beads Original- Review by MotorBoatMe
"The Lelo Luna Beads are some of the most highly rated kegel products among VIP staff and customers alike. That's why I knew I had to try them! The Luna Beads are made of 100% silicone and hard plastic. They are body friendly, and great for those who get bad reactions from different materials. My favorite thing about the Luna Beads is that they come with more then one ball so you can change the weight you wish to use as you strengthen your PC muscles. Start with a single light ball, and work up to two heavier balls! It's a complete exercise system in one package!
I really enjoyed using the Luna Beads, and still continue to use them! I would suggest this product to women that have had children or women who just wants to amaze their partner. This toy is an awesome way of making you a little tighter. If your ever feeling a little unsure about yourself down there, just try the Luna Beads and all your worries will disappear!"
Stockroom 3-Ply Leather Slapper- Review by Lydia Deetz
"This slapper is well made, sturdy, gorgeous and totally awesome! has leather straps of three different lengths, stacked on top of each other. You can achieve different sensations, depending on which side of the slapper hits the body. If the back of it is being used, the only part making bodily contact is the longest piece of leather so there is a solid, 'thudding' feeling. Facing forward, the toy provides a progressive stinging sensation with each layer. Overall, the possibilities for different types of sensation play make this toy very versatile.
This slapper is made from high quality leather, with steel grommet details, and a leather wrist strap. The leather cannot be sterilized, but can be cleaned with a moist cloth and leather conditioner. This product is a little bit of an investment, because it's made from genuine leather. Still, it's a good pick for any customer looking for a little kink, including bondage beginners, because it doesn't require a lot of experience, and it's a ton of fun!"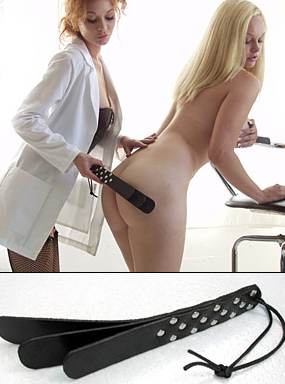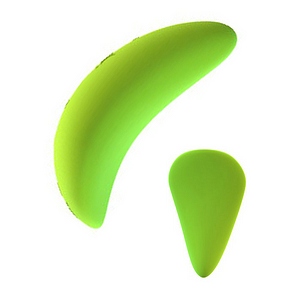 Leaf 'Spirit' Clitoral Vibe- Review by MollyStoner
"This toy is made of 100% medical grade silicone which feels great! This eco-friendly vibe is easy to clean, features a rechargeable battery and is fully waterproof! This small clitoral stimulator feels more or less strong depending on which part you use for stimulation. It may not be strong enough for some, but I think this aspect of the toy makes it quite versatile. It is absolutely perfect for partner play, and its shape makes it an awesome fit for doggie style, adds an extra vibe without getting in the way and is verrrrryyy quiet. The shape also makes for a perfect panty vibe which is pretty cool! Overall, It's versatile, lots of fun, and a great value. Definitely one of the more unique toys at VIP!"